About Me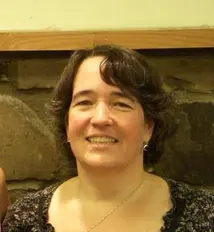 I am a Licensed Clinical Social worker who has been in private practice for over 30 years. My expertise lies in working with adults who have experienced childhood trauma, as well as assisting stressed professionals in reconnecting with their bodies and themselves to achieve a more balanced life.
My educational background includes a Master's Degree in Social Work from Bryn Mawr College, a Master's Degree in Psycho-Educational Processes, and an Elementary Education Degree from Temple University. I have gained extensive experience in various human service sectors, including community mental health, medical social work, hospice care (both as a social worker and director of bereavement and grief counseling), and geriatric care management.
Clients have told me that they appreciate the gentle, caring and safe environment that I provide. It allows them to explore their emotions, modify behaviors, heal and grow. In psychotherapy we will work together to find ways to deal with issues that concern you. You can discover more of who you are, address problem areas and learn how you can live and happier, more authentic and fulfilling life.
To ensure that I provide the most effective treatments for my clients, I actively participate in conferences and engage in continuing education programs. I have received advanced training in a wide range of therapy modalities, such as Gestalt Therapy, Rubenfeld Synergy, Somatic Therapy, Hypnotherapy, SoulCollage(r), Psychodrama, Sandplay, Grief and Bereavement, and Treatments for Trauma and Dissociation. I hold numerous certifications and have presented on various topics at professional conferences, including the utilization of labyrinths, expressive arts, SoulCollage®, and other creative approaches.